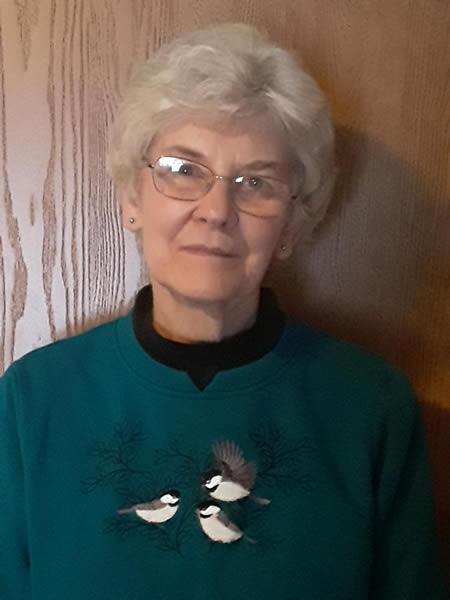 Writing has always been a hobby for Barb, starting with poetry when she was about eleven. She wrote picture books (in verse) for some family members that her mom illustrated. They were fun to do and special keepsakes for those receiving the books. Later, Barb took classes through the Institute of Children's Literature. She wrote a historical fiction fantasy, which has now developed into a book.
The inspiration for Mirror Image came from Barb's time as a child spent on her grandparents' farm in Redmound, Wisconsin. Time travel always intrigued her; it seemed fitting to combine both in her first chapter book for preteens.
Barb also has two picture books in the works. Farmyard Fantasy being illustrated by a nephew and The Big Red Thing, recently sent to publishers for consideration.
Writing is part of Barb's heritage in that she has poems written by her Grandmother Lillie (Hammond) Worman and Great-Grandmother Elida Worman.
She enjoys spending time with family and friends, loves to read, enjoys cooking and baking, gardening, putting up vegetables, making jellies, canning, and of course, writing.
Barb writes from her northwest Wisconsin home she shares with her husband, Greg, and black lab, Bear.
Barb is a member of:
Namekagon Congregation United Church of Christ
Faith in Action
Yarnspinners Writing Group
This poem was written many years ago but still expresses my prayer for life.
MY DAILY PRAYER
By Barbara Held
Oh God, please give me courage as I start along the way.
Grant all the wisdom I may need for each and every day.
Please teach me what you want of me so that I may know
The path you wish for me to take, the way that I should go.
God, give me all the strength I need no matter what you ask
And then please give me mercy when I fail the smallest task.
For even though You're with me, every night and every day,
I still fall short of pleasing You in every single way.
God, pick me up and brush me off and send me on again,
And I will try much harder to be a better friend,
A better wife, a better mom, a better Christian too.
Please open up my heart to love as You have taught me to.
I ask you, God, to help my faith and trust to grow each day,
So, I won't be discouraged when troubles come my way.
Help me praise You every day no matter what might come,
and may I be a witness, God, for Christ, Your precious Son.